EASUN POWER 5.5kw 48V 220V Hybrid Solar inverter 450Vdc MPPT Solar Charger 90A Battery Charger Grid Tied Inverter
Key Features:
Hybrid solar inverter( on/off grid inverter). Output power factor PF=1.0 .
On-grid with energy storage .
Configurable AC/Solar Charger priority via LCD setting .
Smart battery charger design for optimized battery performance .
Compatible to mains voltage or generator power .
Overload ,Over temperature ,Short circuit protection ,
Fault record ,History record .
External WIFI devices( WIFI Plug Included) .
Parallel operation with up to 9 units
MODEL

IGrid VE 5.5K-48V

Max PV Array Power

5500W

Rated Output Power

5500W

MPPT Range @ Operating Voltage

120-450VDC

GRID-TIE OPERATION

GRID OUTPUT (AC)

Nominal Output Voltage

220/230/240VAC

Output Voltage Range

184-265VAC

Nominal Output Current

20.5A/19.6A/18.8A

Efficiency

up to 93%

OFF-GRID, HYBRID OPERATION

GRID INPUT

Acceptable Input Voltage Range

120-280VAC

Frequency Range

50Hz/60Hz (Auto sensing)

BATTERY MODE OUTPUT (AC)

Nominal Output Voltage

220/230/240VAC

Output Wave Form

Pure sine wave

BATTERY & CHARGER

Nominal DC Voltage

48VDC

Maximum AC Charge Current

60A

Maximum Charge Current(AC+PV)

90A

Emergency output power

Maximum output Power

5500W

Surge Power

11000W

Automatic Transfer Time

<10ms

GENERAL

INTERFACE

Parallel Function

Yes

Communication

USB or RS232,WIFI, Generator dry-Contact

ENVIRONMENT

Humidity

0~90% RH (No Condensing)

Operating Temperature

0 to 50 ℃

Net Weight(KG)

11.35

Rough Weight(KG)

12.35

Dimension (W x D x H)mm

295x468.6x120.2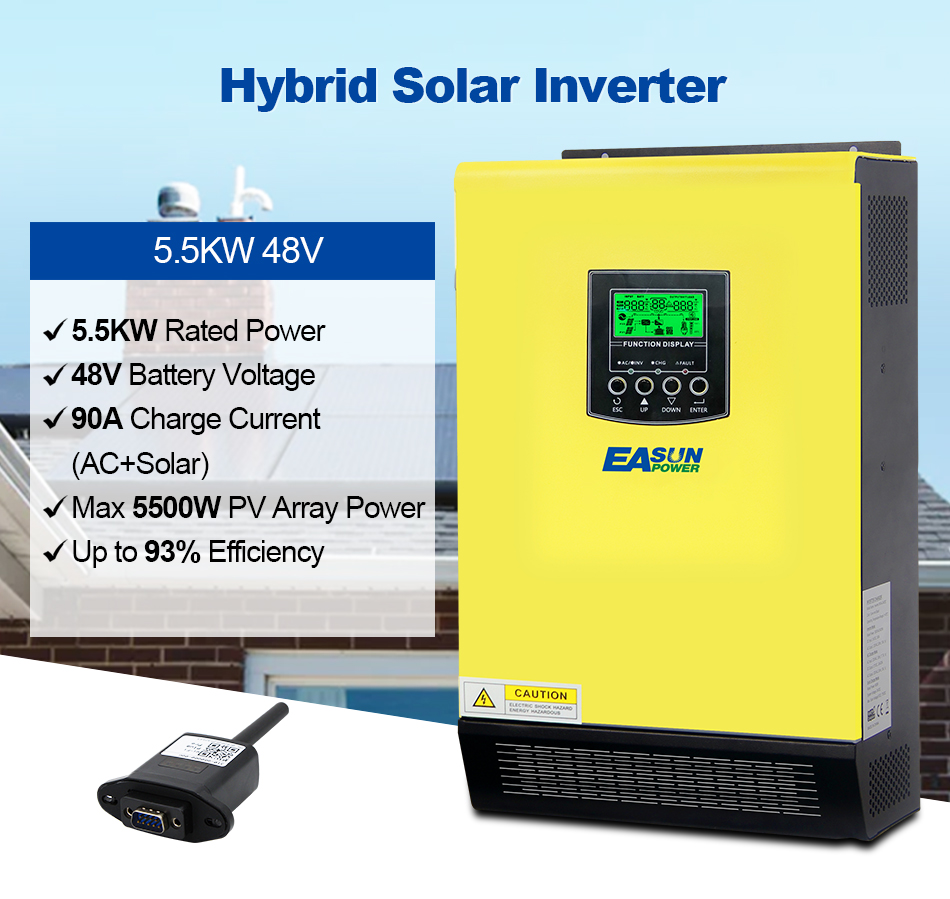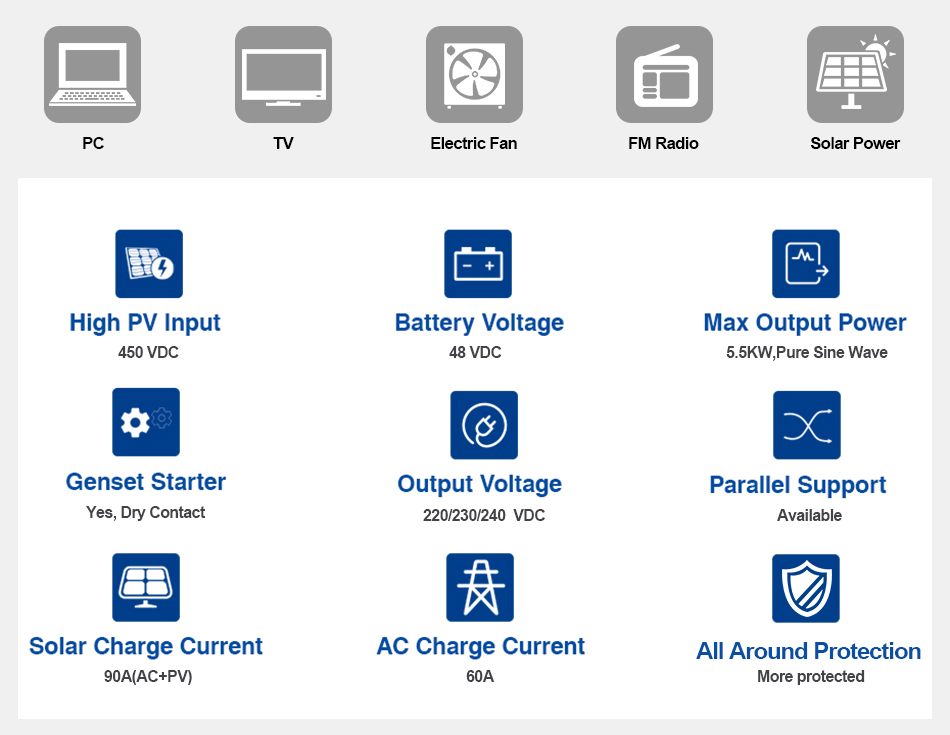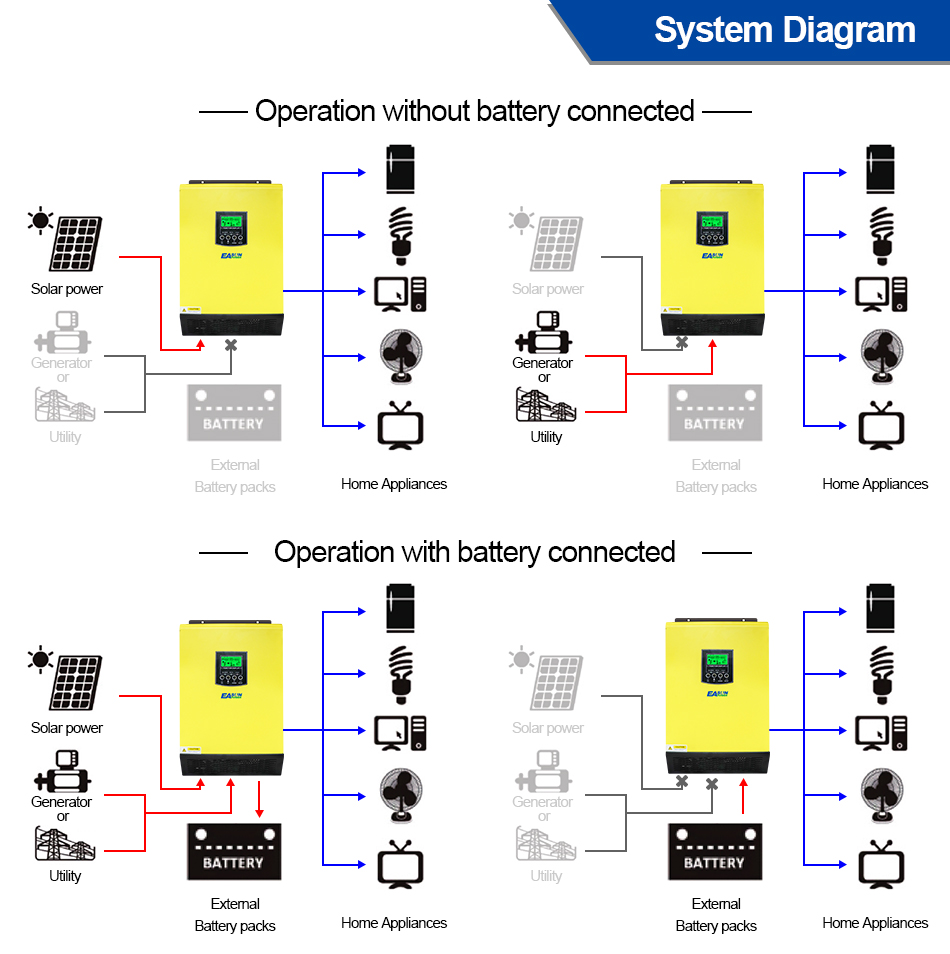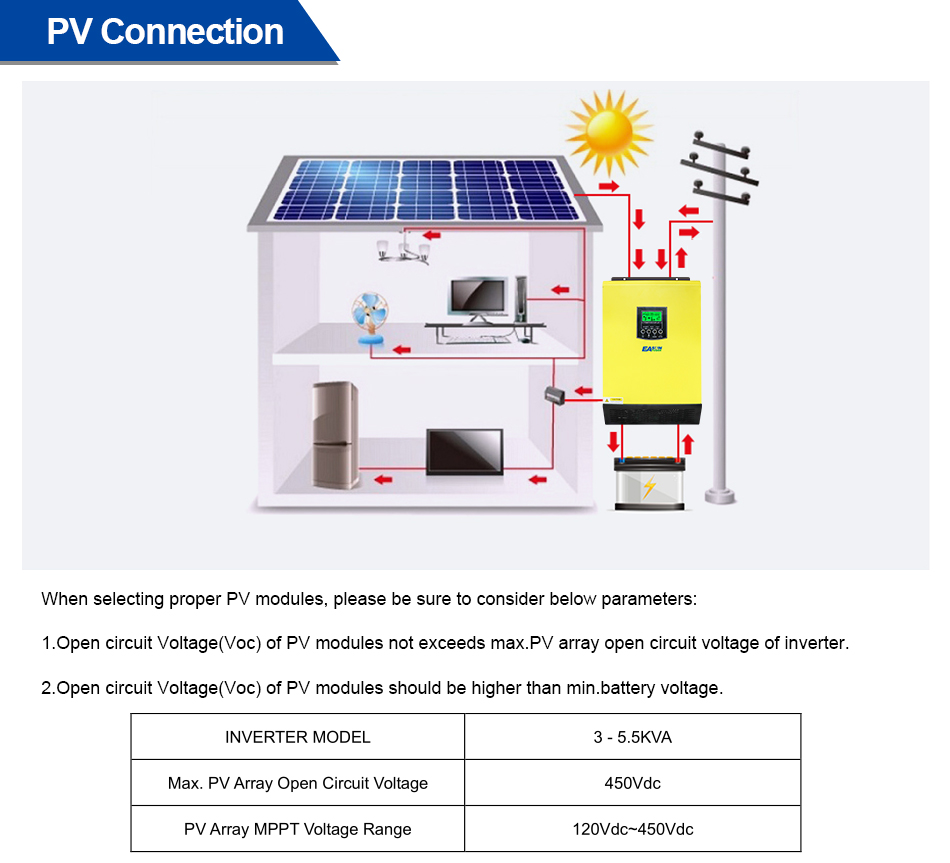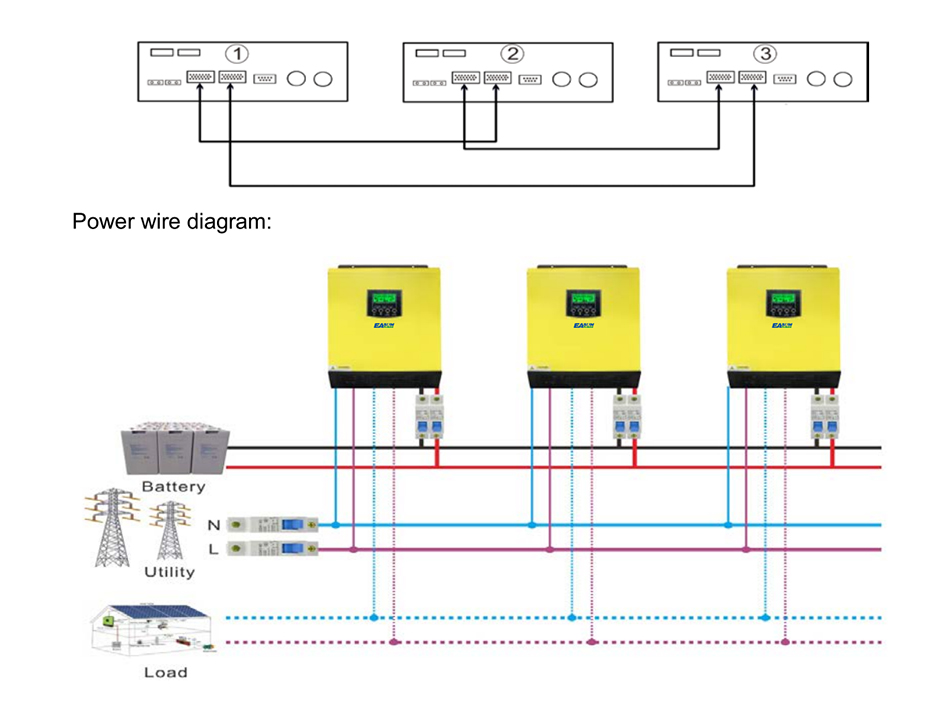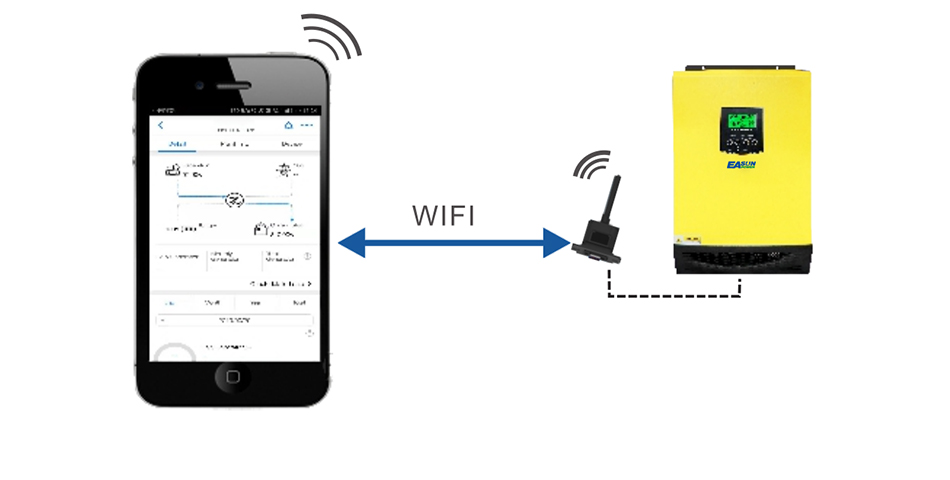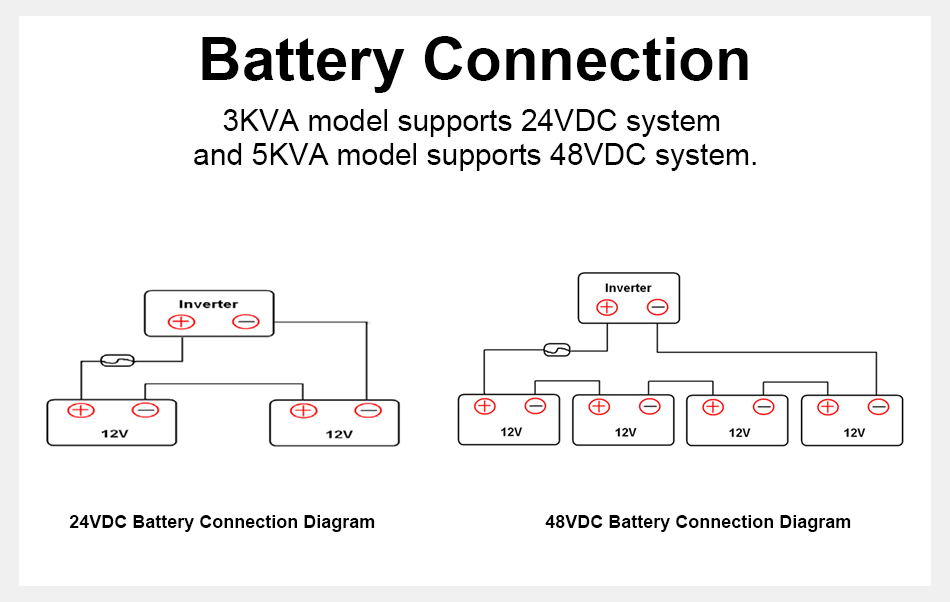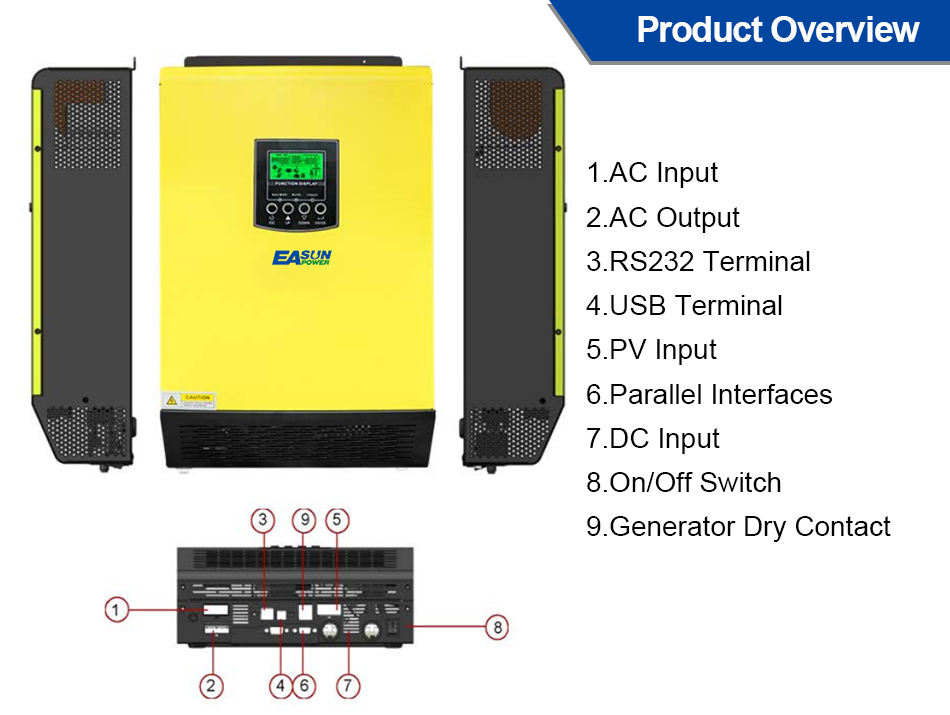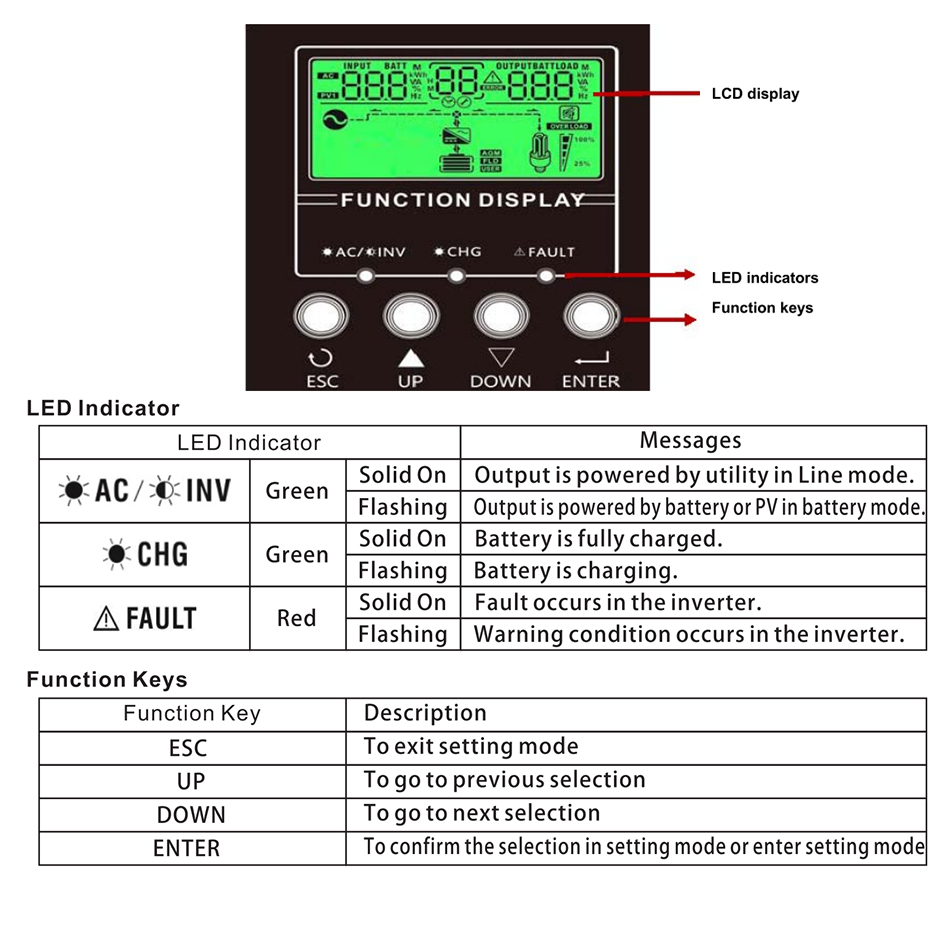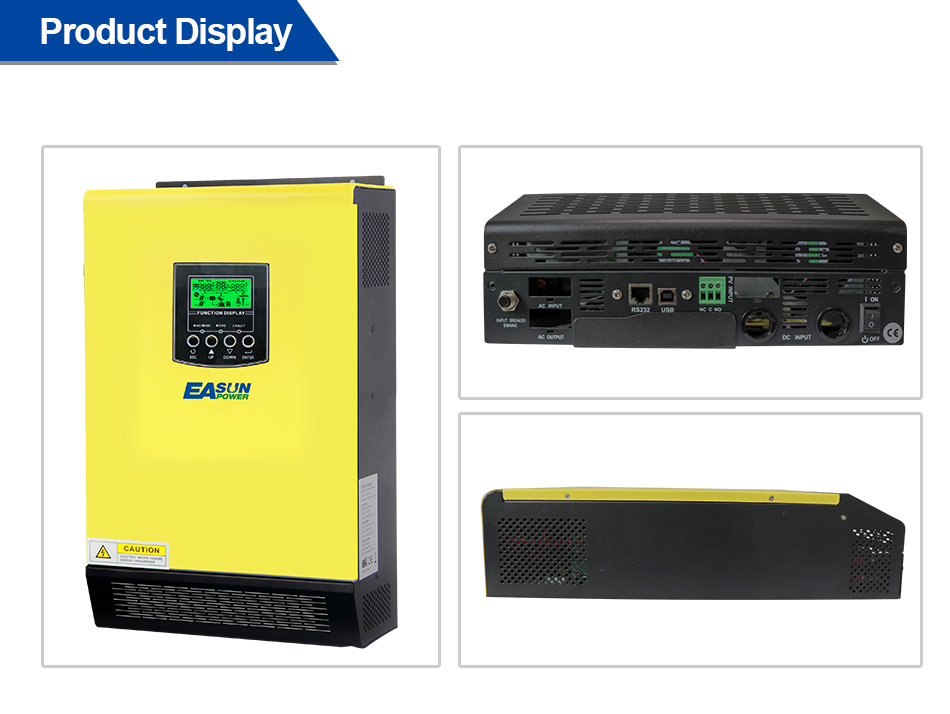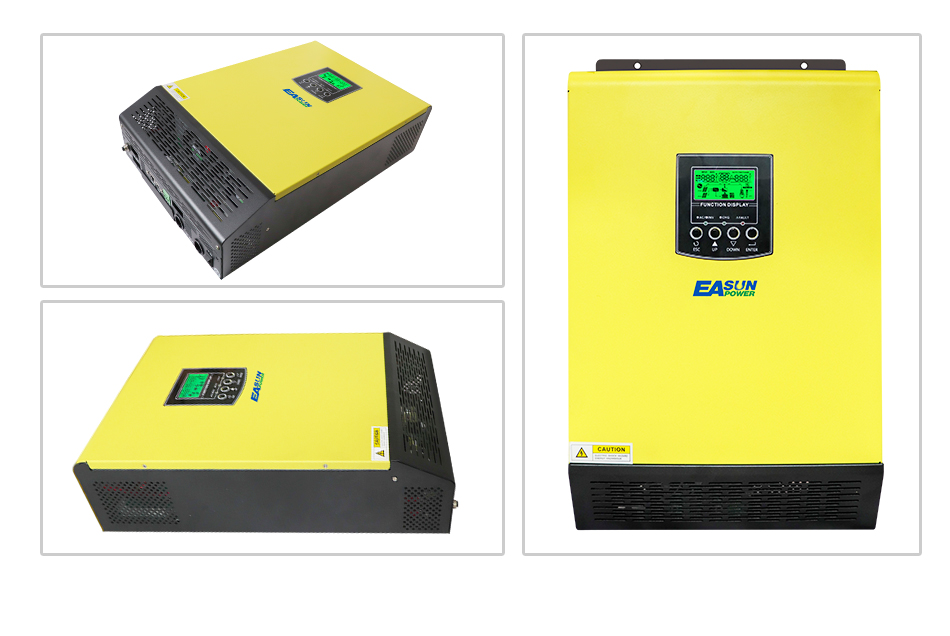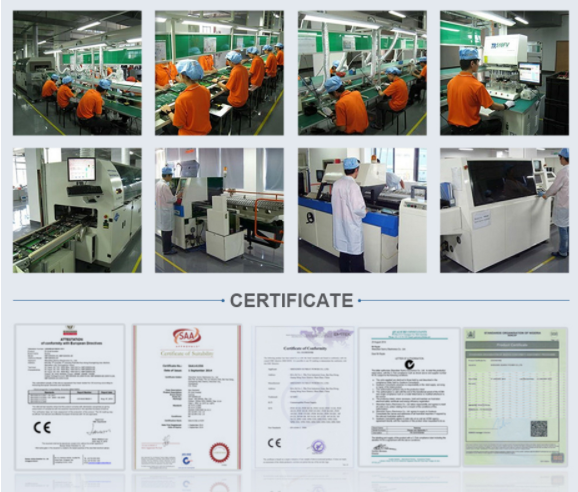 IGrid-VE-5.5KW-48V-WIFI manual
IGrid-VE-5.5KW-48V-WIFI monitor software
IGrid-VE-5.5KW-48V-WIFI parallel manual